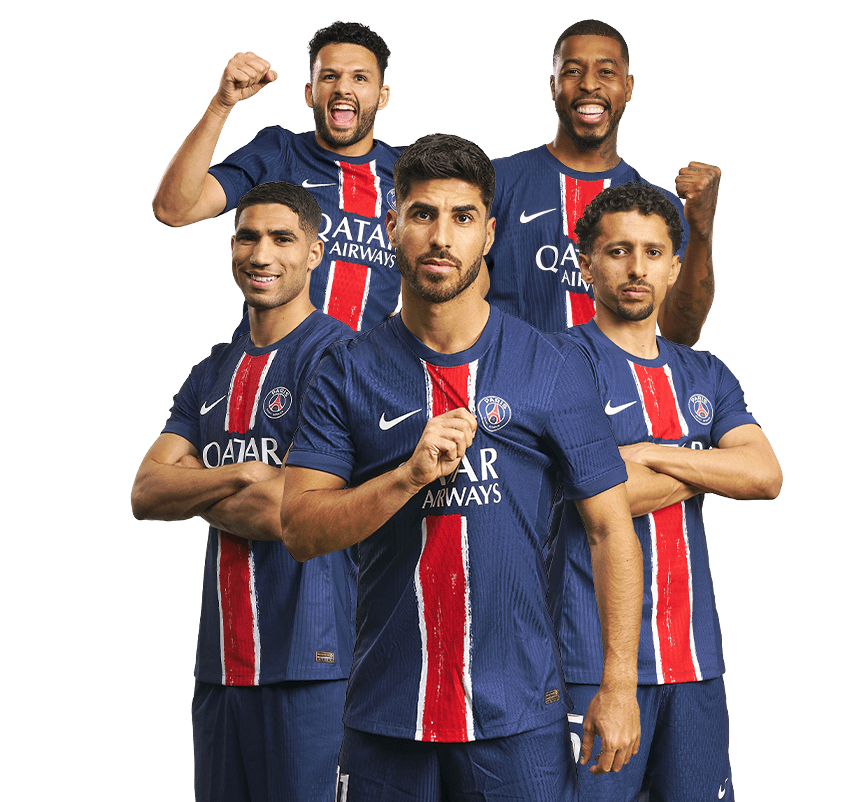 COACHING STAFF
At the Paris Saint-Germain Academy Summer Camps, players train ''the Paris way'' with a highly experienced coaching staff.

This summer, the camp will be supervised by Paris Saint-Germain Academy Coaches coming from Paris! A genuine soccer experience transferred from Europe to Ontario!
PARIS SAINT-GERMAIN COACHES COMING FROM PARIS!
The Paris Saint-Germain Academy Summer Camps in Toronto are under the supervision of certified Paris Saint-Germain coaches who accumulated their expertise and knowledge at the Paris Saint-Germain Headquarters in Paris!
Arriving from Paris, Noémie LUCE and Kévin Hue are equipped with the valuable resources and capabilities to transfer the excellence of European soccer to youth players in Canada.
The coaching staff will also be comprised of youth development experts with extensive experience in shaping elite players.
Players are guaranteed to receive an authentic and intensive introduction to the Paris Saint-Germain Academy methodology.
Science and Technology of Physical Sports Activities (STAPS) Bachelor's Degree
Led the development of women's football in the department of Yvelines (France)
University Diploma – Management and Sports Marketing (Montpellier University)
Masters 1 Certification : Biology, Nutrition, Health (Paris Descartes University)
Science and Technology of Physical Sports Activities (STAPS) Bachelor's Degree