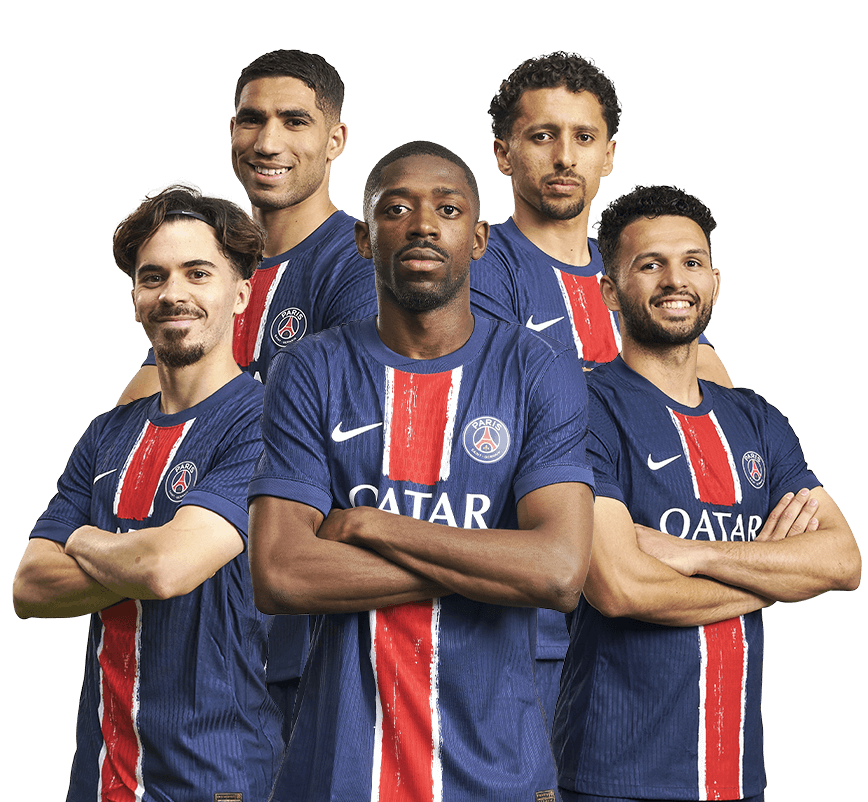 ABOUT US
THE OFFICIAL SOCCER CAMPS OF PARIS SAINT-GERMAIN ACADEMY IN TORONTO
The Paris Saint-Germain Academy Summer Camps are a premier soccer experience for boys & girls ranging from ages 6–15 (U7-U16). The camps provide opportunities for players of all skill levels to improve their game by applying the same philosophy as the professional academies in Paris.
Paris Saint-Germain Academy soccer camps in Toronto are hosted in great locations with safety as a top priority, to provide the best soccer experience and the ideal conditions for our campers to have an incredible one-week experience.
Led by official Paris Saint-Germain Academy Coaches, players will learn the fundamentals of world-class European soccer. They will also learn invaluable methods to improve their skills and develop their leadership ability both on and off the field. With growth and improvement as the focus of the camp, each camper will participate in a proven curriculum that is flexible based on age-specific needs.
The Paris Saint-Germain Academy technical program follows the best-in-class Paris Saint-Germain training and methodology to focus on shaping intelligent players. Camp sessions replicate real game situations to teach players how to analyze and find solutions as a part of an active learning process, leading to an excellent understanding of the game. After having completed the camp, players will gain high levels of confidence and will be prepared for competition, having applied the knowledge and skills needed to make the best decisions during games.
Players are encouraged to push and go beyond their limits to reach new levels and improve their tactical, physical, technical, and cognitive skills.
THE GLOBAL PARIS SAINT-GERMAIN
Paris Saint-Germain Academy is one of the largest soccer networks in the world, and the ultimate experience for every soccer player looking to receive professional training and exposure for more soccer opportunities.
By participating in the camp, players join a network trusted by over 22,000 youth players worldwide, in 5 continents.
ABOUT PARIS SAINT-GERMAIN
Paris Saint-Germain Academy North America is recognized as the official Academies of Paris Saint-Germain in the U.S. and Canada, having established a standard of excellence through teaching the Paris Saint-Germain identity and philosophy.
With its Headquarters in the U.S. (Florida), Paris Saint-Germain Academy North America delivers unique training programs and a world-renowned methodology throughout its different Academies in the U.S. (Florida, California, Arizona, Texas and Pennsylvania) and in Canada (Vancouver).
In addition, Paris Saint-Germain Academy North America organizes summer camp tours every year in different cities across the U.S. and Canada.
Thanks to its very own campus located in the Miami-Fort Lauderdale area, Paris Saint-Germain Academy North America is the home to the world's first Paris Saint-Germain Academy Pro Residency Academy where it hosts unique events throughout the season.
Through its different programs, Paris Saint-Germain Academy North America strives for excellence on the field as well as off the field. It's committed to development from the early stages to the later stages of youth soccer and has expertise in developing and leading players to reaching their highest potential.